Well I now have the keys to the new shop, located at 8 Stevenson Ave North Dandenong! I have been slowly filling up my car and moving everything over so we can have our house back.
Here's what my dining table looked like before the move....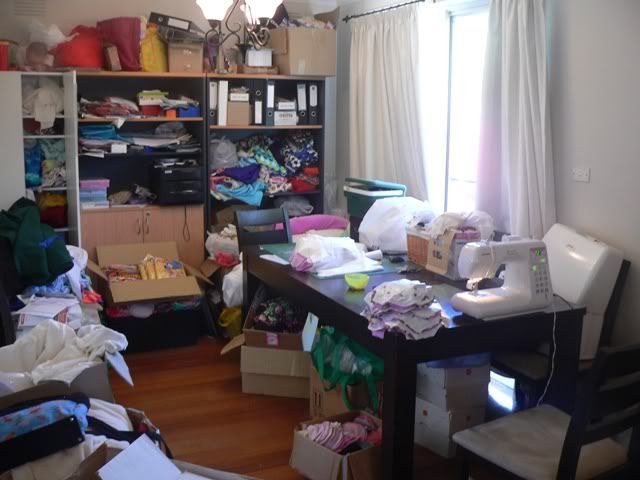 And after the move....OMG I can see under ther table!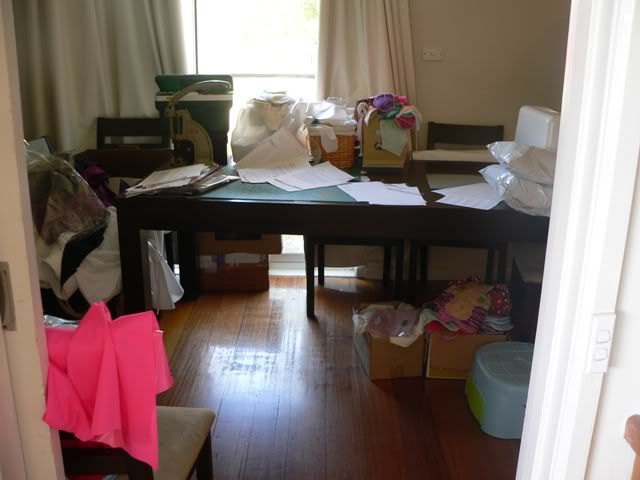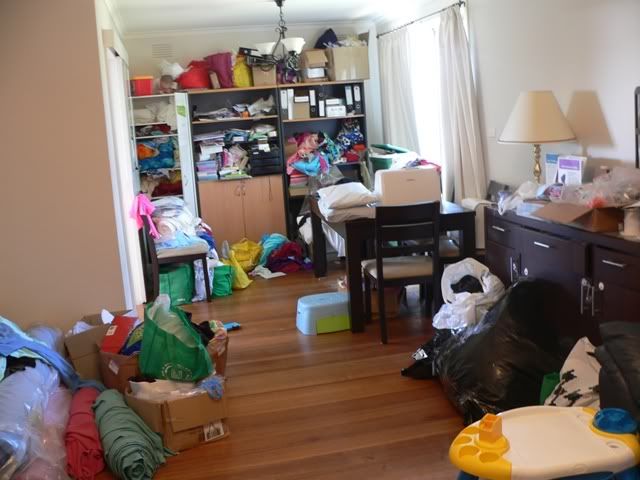 Well now that my house is starting to look normal, heres what the new shop looks like;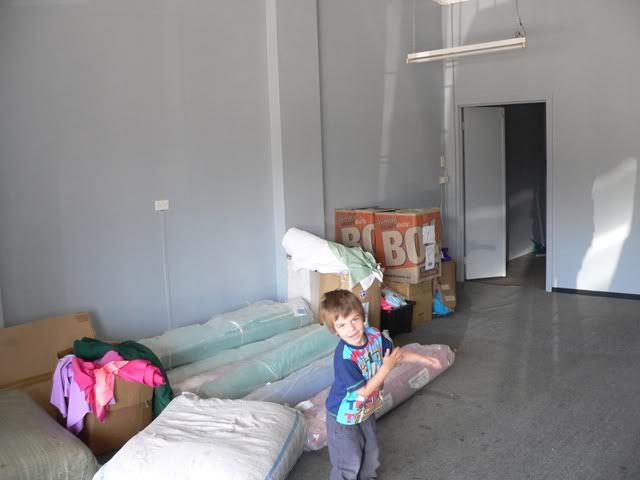 Still have so much to do to set it up properly. New industrial overlocker is being set up next Saturday. And we're on the look out for a proper work bench, however I do have my officeworks table I can utilise in the meantime. And I've also got my eye on some metro shelving for fabric and partitions to block off workshop from retail somehow.
Nappy News
Good news with my nappies. I am now 100% at peace with my designs, and even have made a couple of alterations with the BabyHosen nappies. I have 3 designs now, Superdays, Trimsters and BabyHosen. It has taken a while for me to get there but by George I've done it!
I also have the wonderful Tracey from TB cards doing some logo's for me and my she is talented! Just waiting on the Trimsters logo and then I can get all my labels done.
I am working on a small stocking of Trimsters because I know these worked well in the past, and will probably be my best seller.
Well off to work for now, and hopefully I can get some Trimsters made up to show some pics.